1. Issues
Below two issues could happen if plug program cable in win11 computer.
Case one: Appears below screenshot message under item "Ports(COM & LPT)" :
Solution: Have to uninstall this driver first (check chapter 2 )
then install new driver (check chapter 3)
Case two: Appears "USB-Serial Controller" under item "Other devies"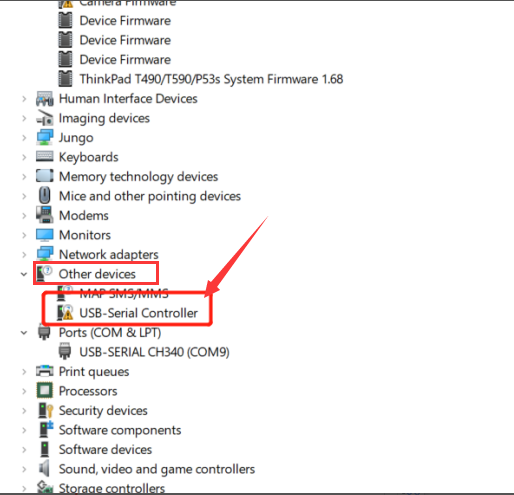 Solution: Install new driver directly (check chapter 3)
2.Uninstall Driver

2.1 Right click "PL2303TA DO NOT SUPPORT WINDOWS 11 OR LATER,PLEASE CONTACT YOUR SUPPLIER" then select "Uninstall"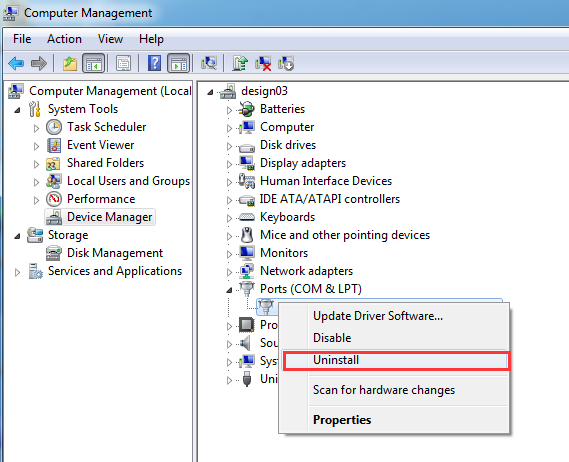 2.2 Tick "Delete the driver software for this device", then click "OK" to uninstall.
3.Install Driver
3.1 Pull out the program cable, and then re-insert. If appears "USB-Serial Controller" under item "Other devies" as case two, can install new driver as following steps.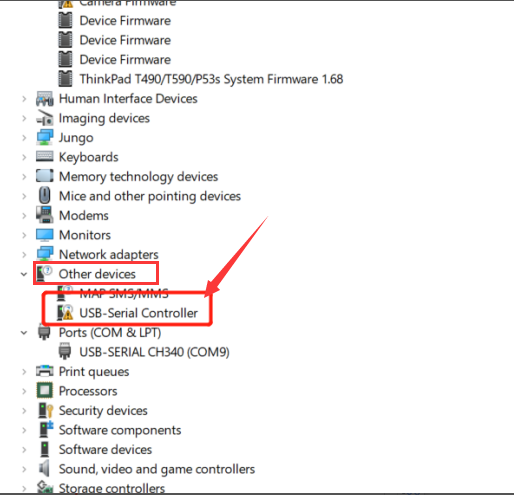 3.2 Download below driver file and then decompressing it

"PL2303D_DCHU_Win11_21H2_v3.9.0.2_20210728_ML_Driver"
3.3 Choose any port ,right click to select "Update driver"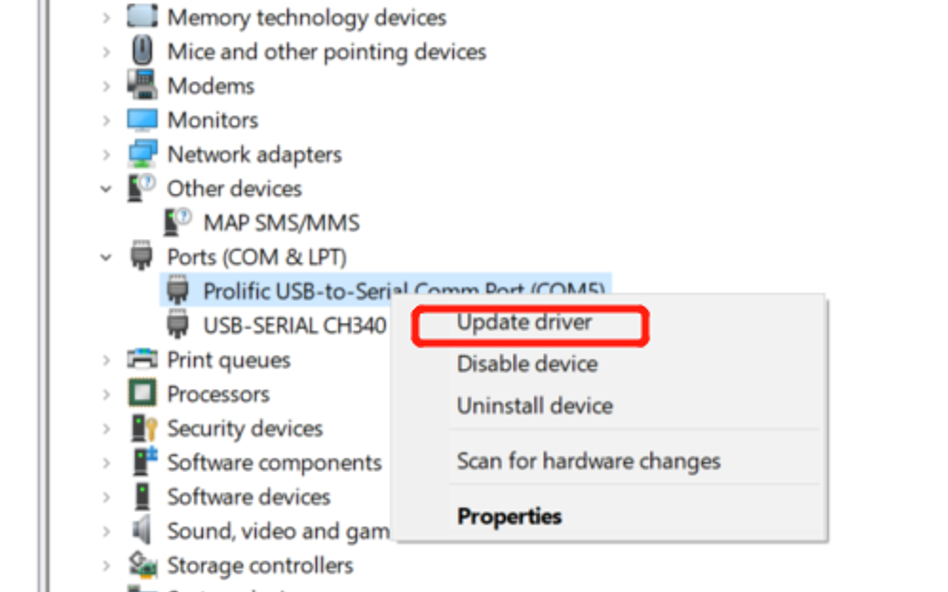 3.4 Click "Browse my computer for driver software"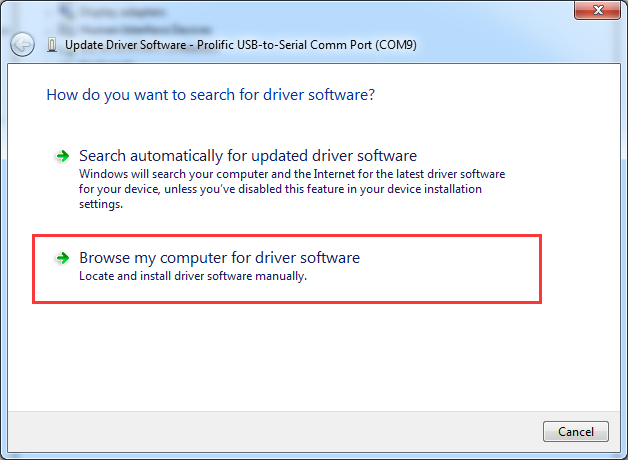 3.5 Click "Let me pick from a list available drivers on my computer"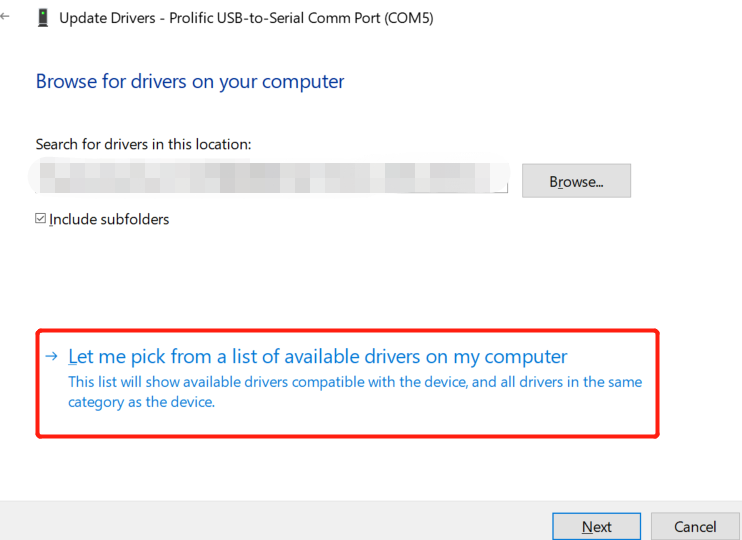 3.6 Click"Have Disk…"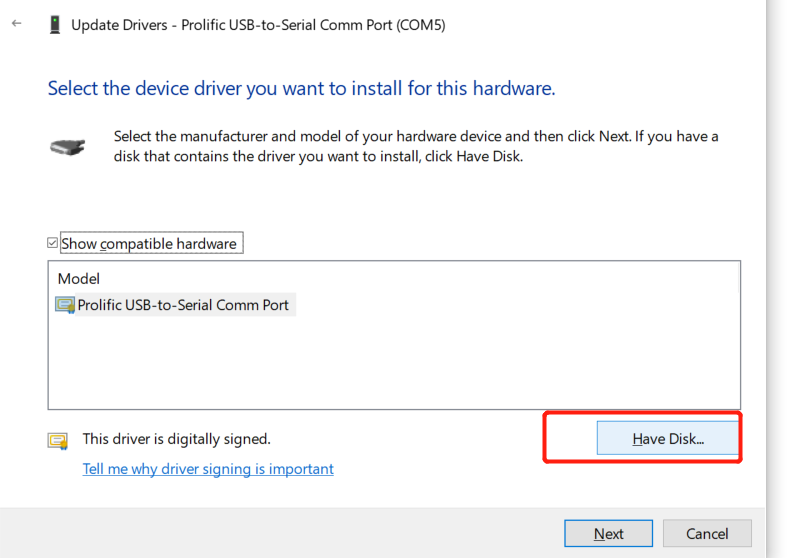 3.7 Click"Browse…",choose document SER2PL_1.inf in decompressed driver file.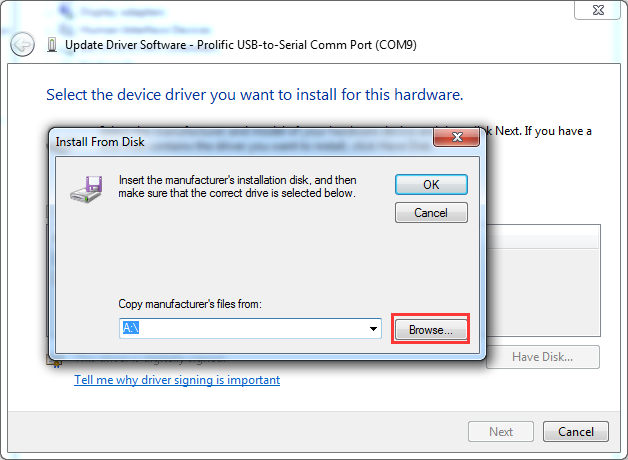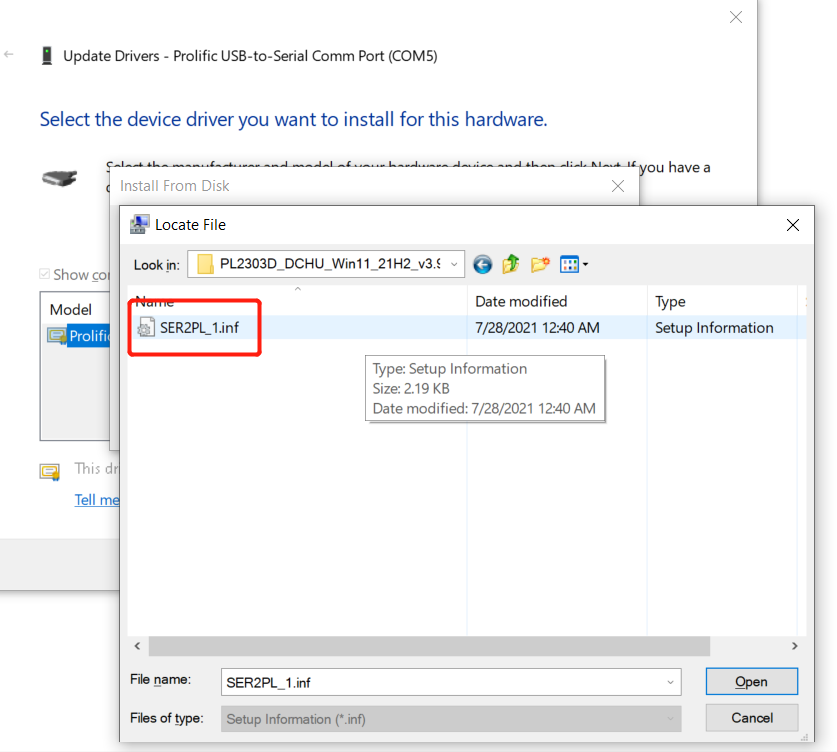 3.8 Click "OK" to install driver