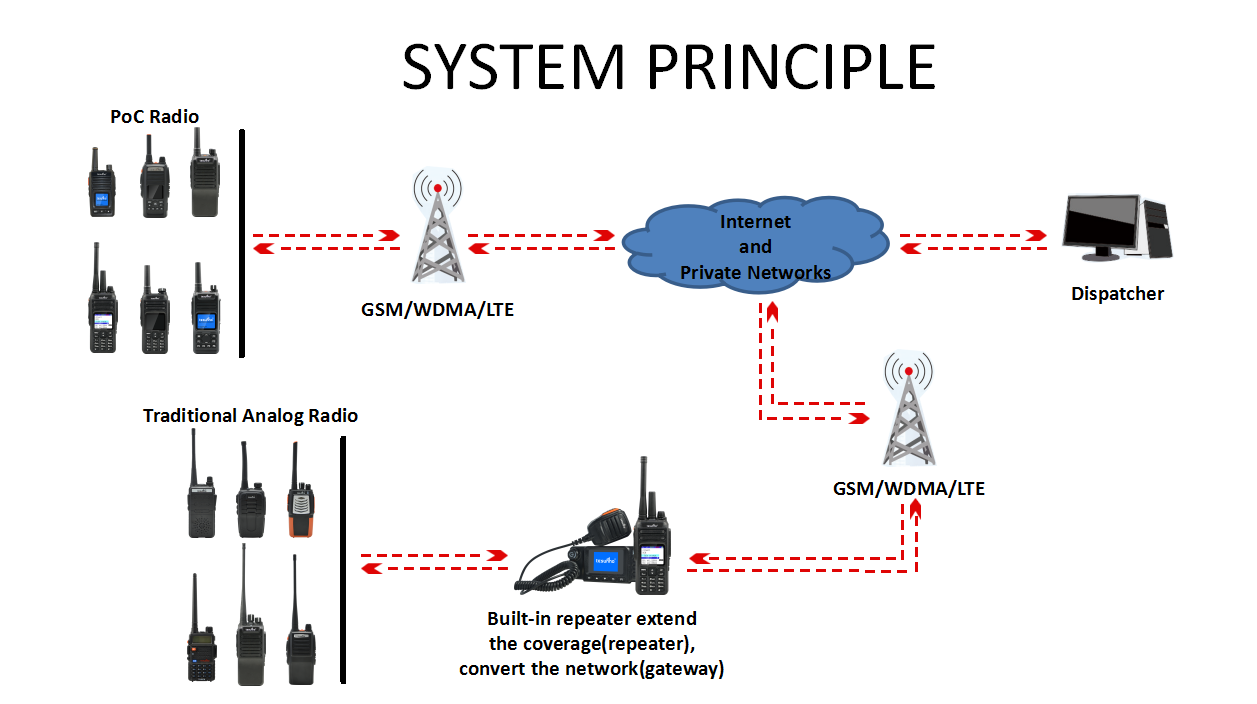 Walkie talkie Repeater Advantages
1.The communication distance is enlarged.
2.The maximum number of nodes is increased.
3.Different network segments can use different communication rates.
4.The reliability is improved. When the network fails, it usually affects only the individual network segments.
5.The performance is improved.
The main advantages of repeaters are simple installation, convenient use and relatively low price. Not only does he play the role of network distance, he can also connect different transmission media network. Repeaters work in the physical layer and are transparent to high-level protocols.
Tesunho developed a new type repeater which combine into one radio. It can extend the analog radio's communication distance by the help of cellular network protocols. You can search its model No. TH-680 to get details. If you are interested to learn more, please contact [email protected]. We welcome your questions.