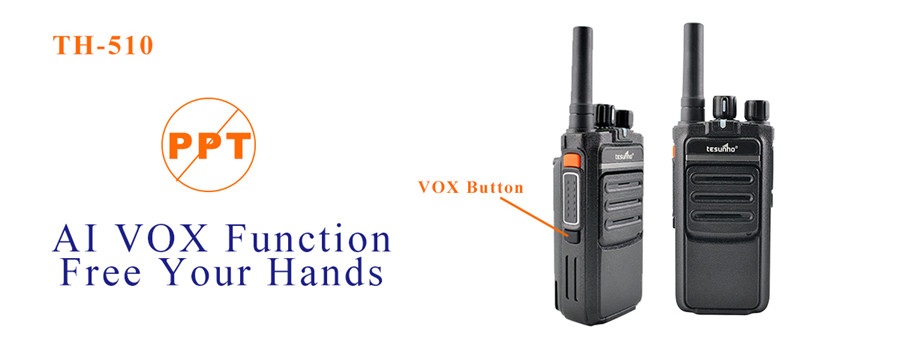 VOX is a common function in two way radio, and we can see it in many two way radios. So what is the VOX of two way radio? VOX is the abbreviation of "Voice Operated Exchanged". Generally speaking, when we use the two way radio, we need to press the PTT button to make a call, but after turning on the VOX function, there is no need to press the PTT button , Because the microphone of the two way radios is always listening, when it detects a sound, it will automatically start transmitting. So the significance of VOX is that it can completely free your hands and realize easy calls.
However, most two way radios only have a normal VOX function. The normal VOX function can not only collect human voices, but also collect background noise. Therefore, if you turn on the normal VOX function in a very noisy environment, the two way radio will collect background noise and be in continuous transmission state. In this way, the two way radio will not only cost electricity, but also cause disturbance to others.
The AI VOX function of Tesunho TH-510 PoC two way radio, background noise will not trigger VOX, only human voice will trigger VOX. In this way, the problem of continuous emission of ordinary voice control in a noisy environment can be solved.